We are Pet Owners too.
This site was created by my family as a lasting tribute to our many precious animals who are sadly no longer with us.

Our Family have always shared their lives with a wonderful array of animals.
We grew up wih assorted pets and a motley crew of various species that have brought humour, affection and companionship, each in their own different ways.
A lifelong calling has been rescuing dogs, cats and small animals.

Whether your pet is a friend, working colleague or confidante, animals do enrich our lives. We have owned comical ducks and turkeys, headstrong horses and parrots. Rescued both donkeys, orphaned calves and two injured lambs and taken in cuddly rabbits, gerbils, lively rats and mice, exotic fish, lizards and even one snake. All have been welcomed into our home.

The more traditional cats and dogs have come to us in all shapes and sizes. From Moggies and Siamese to Ferals and Persians, cats have never been absent. Dogs have always walked at our side and we admire the different characteristics of all breeds. Poodles and Alsatians to Mongrels and Afghans with everything else in between!

The one drawback is that their lifespan is so much shorter than ours, bringing the inevitable goodbyes and heartache.

2008 was a particularly bad year for us - when our family of animals aged together and we said farewell to many of our beloved pets. We tried to work through the loss and the inevitable numb feelings.

Losing an animal seems very abrupt and its difficult to find a sympathetic ear to talk to who can understand your grief.
In this technological age we were able to scour the internet looking to pay tribute to our pets and seek some form of closure. But we found the existing sites available did not appeal to us.
Hence the idea slowly formed to create our own site as a lasting tribute to celebrate the joy our pets had brought to us.

We were fortunate to find David, a fellow animal person and computer whizz kid who understood what we were trying to achieve. With his assistance the idea became a reality.

As the site evolved, we decided to make the leaving of tributes available to some other pet owners.

Yes it can hurt to remember, but how much more tragic it would be to forget special memories completely.

Links of Interest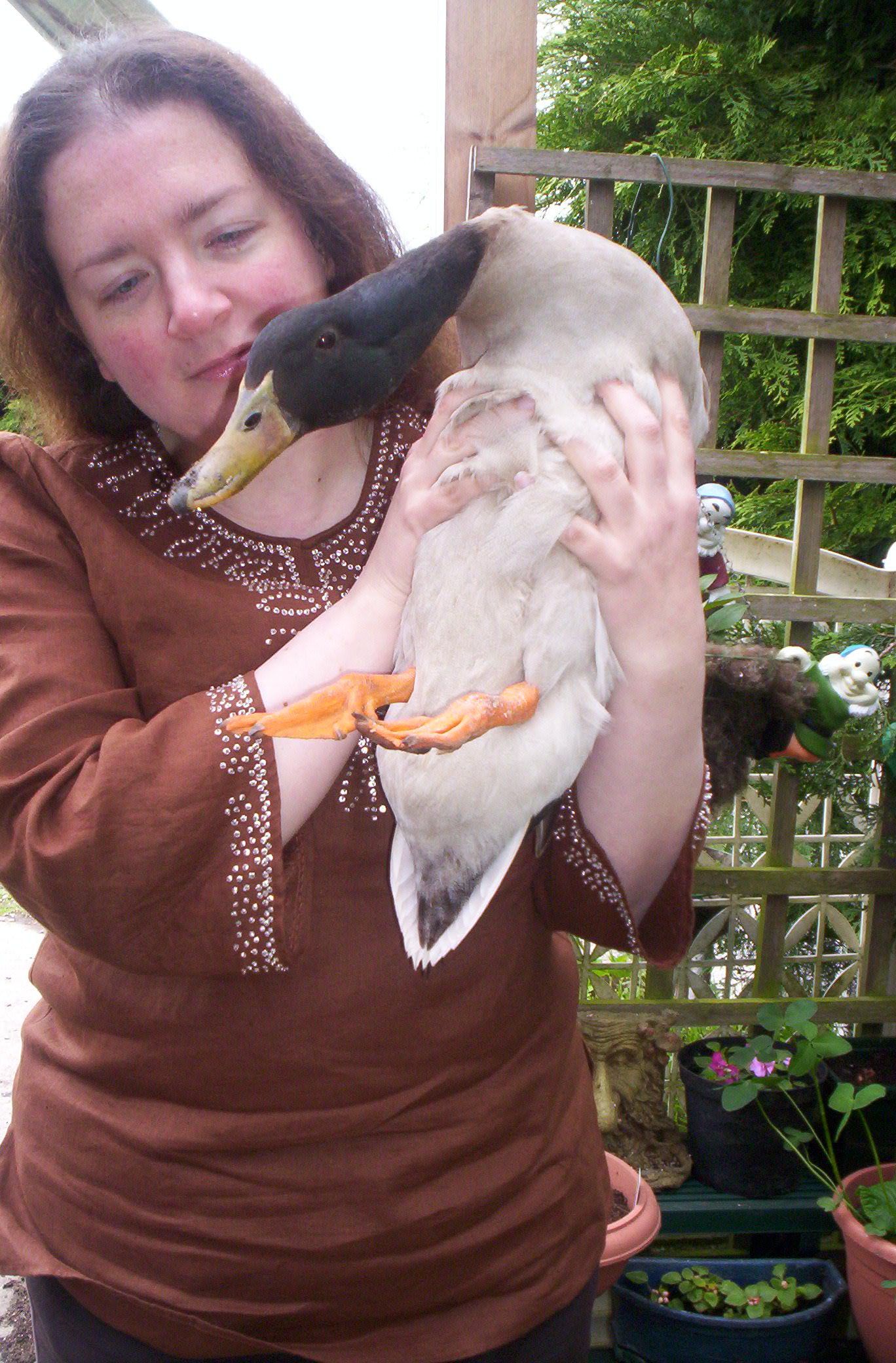 Nicole & Ronald the lame duck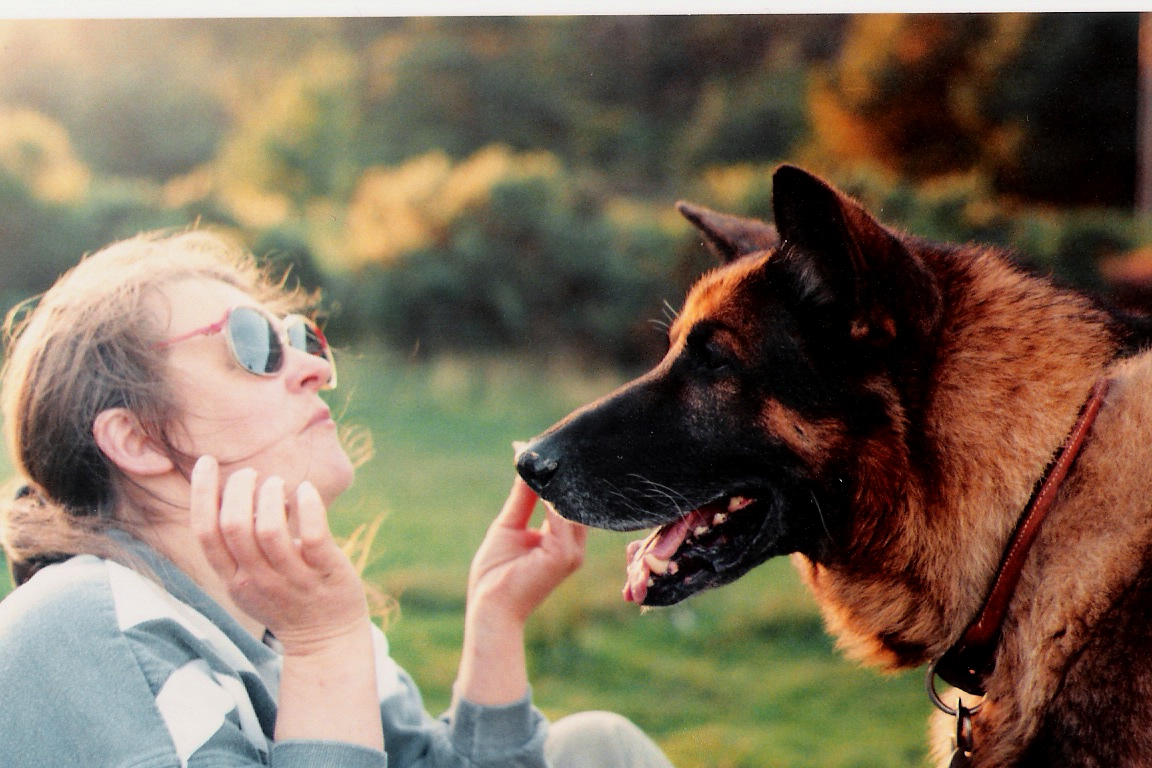 Deanna with Max sharing a biscuit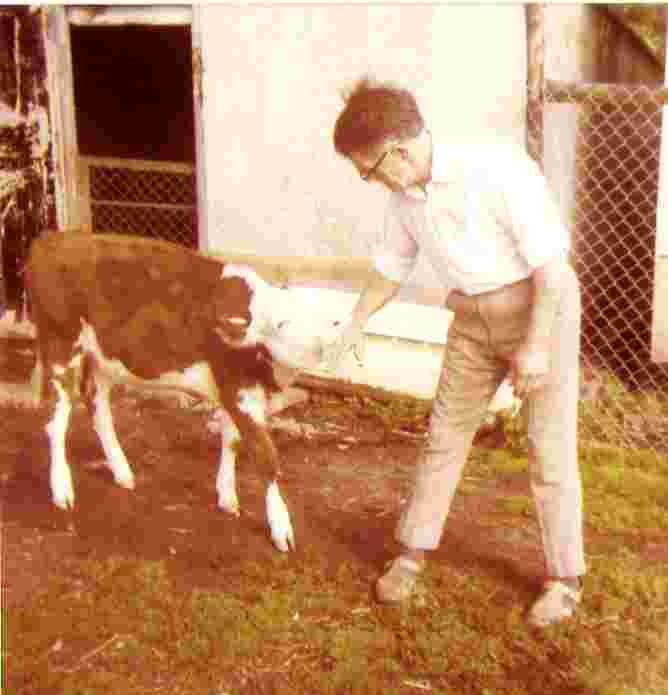 Bill with Blossom the calf